This season's must have item for men? The Suit Pocket Square by Lalela Scarf!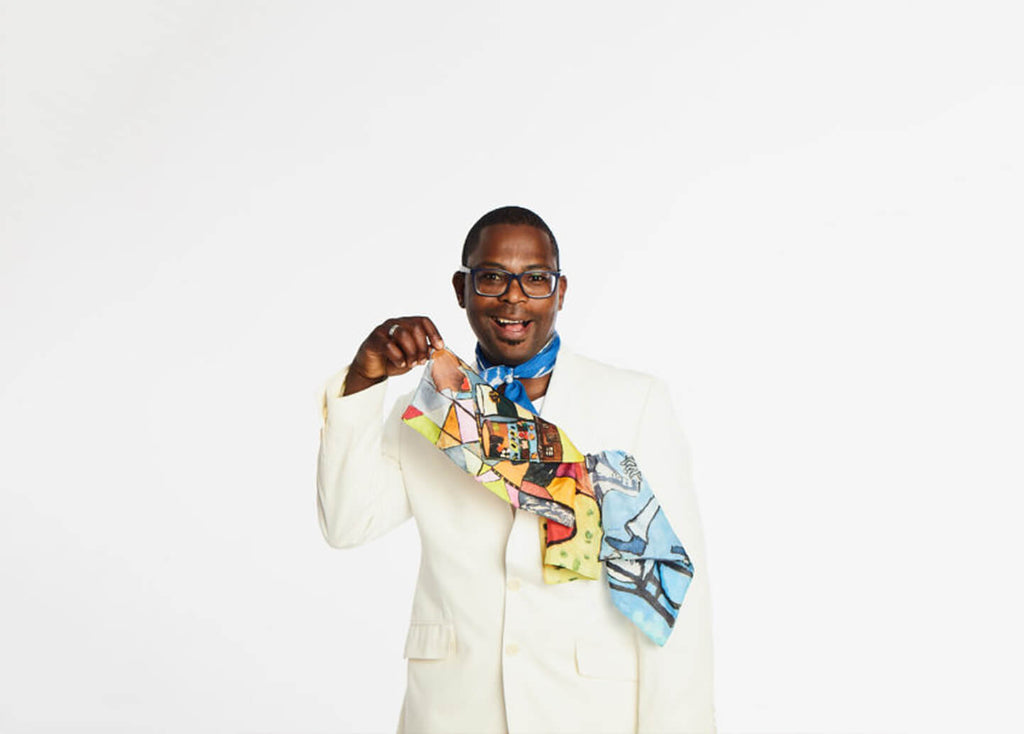 If you're a guy who loves fashion, then Lalela Scarf is what it's all about. And if you're a woman reading this, these scarfs will make a pretty fancy Christmas gift.
Plus, their brand-new Spring/Summer range provides stylish accoutrements for men who appreciate the finer things in life. This international luxury brand, which supports a non-profit arts education programme for at-risk youth in sub-Saharan Africa, has its finger on the pulse of global fashion. Its elegant items always make a statement, whether worn by businessmen-about-town, counter-culture aficionados, or on-trend under-13s.
Lalela Scarf's latest men's range includes scarves, pocket squares and bandanas. The collection was created using Lalela learners' original artworks, which are adapted and curated for the season by New York-based Creative Director Sandy Tabatznik. Light, colour-saturated items float in breezy featherweight silks and are guaranteed to brighten up your life, whether carried in the breast pocket of your suit or worn around your neck. Their strong visual appeal and social impact make them this season's must-have fashion item for men of style.
The new range is available through selected retail outlets across the country as well as online via thelalelascarf.co.za or thelalelascarf.org.
Read the full article here.