Lalela connects art works with fashion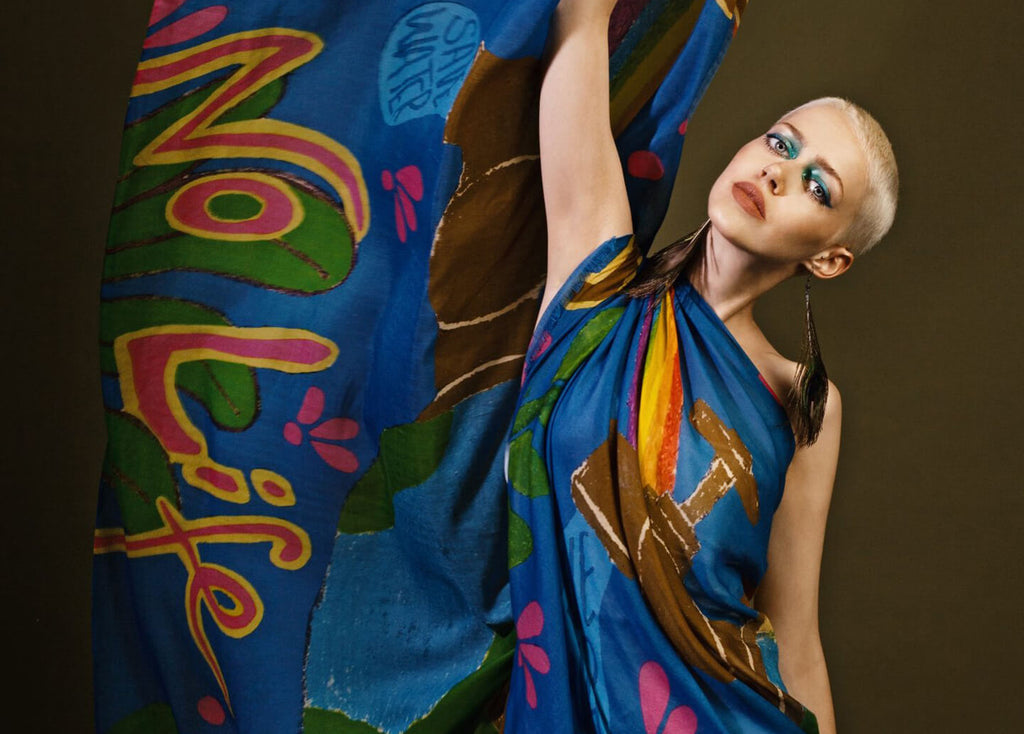 Apparel with purpose – this is the reasoning behind The Lalela Scarf, an international luxury fashion brand that exclusively supports Lalela, a non-profit arts education programme for at-risk youth in Hout Bay and surrounding communities.
In Cape Town, the Lalela Project works in the townships of Hangberg, Imizamo Yethu and Masiphumelele.

Through partnerships with the Amy Foundation and Afrika Tikkun, Lalela Projects have expanded to Mfuleni and Nyanga. In partnership with Mellon Educate, they are now working in Blue Downs; with Common Good they have a programme at Disa Primary in Bonteheuwel; and with the opening of Zeitz MOCAA, the largest museum of African contemporary art in the world, they have begun educational arts workshops at the museum for children from the inner city of Cape Town.

Rotary International has also sponsored a Lalela classroom at Van Riebeeckstrand Primary in Melkbosstrand and a grant from The Bertha Foundation has enabled them to run programmes in Pniel near Boschendal. Lalela is also partnering with Goedgedacht Trust to bring their programmes to the trust's Path Out of Poverty After School Centres situated across the West Coast wine farm district.

The designs that give The Lalela Scarf such vibrant appeal have been created using Lalela learners' original artworks. New York-based creative director, Sandy Tabatznik, curates each seasonal collection of scarves by drawing on stand-out paintings and then adapting their format. "Lalela provides educational arts to at-risk youth to spark creative thinking and awaken the entrepreneurial spirit," she explains.

The organisation teaches children how to map and manifest their dreams and goals, launching the possibility of a different future for themselves and their communities. From Grade 1 to Grade 12, Lalela connects arts to everything important in a child's life, from core academics to critical life skills.

The Lalela Scarf was first conceived as a means of funding Lalela but has grown into a standalone luxury brand in its own right and is a member of the prestigious Positive Luxury Brand, which includes other top-tier brands such as Louis Vuitton.
The Lalela Scarf's latest collection was showcased at FNB Art Joburg last month.
The range includes scarves, pocket squares, bandanas and leather bags. Guests viewed and bought new designer products alongside an exhibition of original artworks by Lalela learners.

"I am deeply humbled by the impact our fashion items are having on our customers – the feedback from the market is phenomenal. People respond immediately to the visual appeal of the designs themselves, but also to what they are about and where they come from – there's a deeper and meaningful engagement with the narratives behind the artworks," says Ms Tabatznik. "It is a privilege to be able to showcase the work of amazingly talented children in this way, and to take their art off the walls into everyday life," she adds.

The Lalela Scarf releases an all-new collection twice a year, for autumn/winter and spring/summer. The autumn/winter scarves are designed to hug your neck with the warmth of wool, silk and cashmere. The lighter spring/summer items float in breezy featherweight cotton/silks.
For more information about Lalela, contact leigh@lalela.org or oliver@lalela.org or log on to lalela.org